A conversation with Summer Kirby – Community Liaison, Cameron K. Gallagher Foundation
December 21, 2022
Author: Shannon Weisleder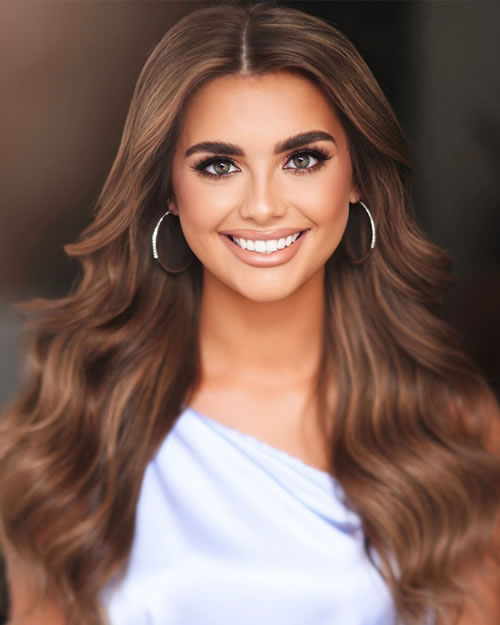 So Summer, tell us a little bit about yourself.
I am the Community Liaison at the Cameron K. Gallagher Foundation and am also pursuing a Master of Education in School Counseling at Liberty University. Additionally, I am the current Miss Virginia Collegiate America and my platform is mental health awareness. Within my platform, I have my own mental health and service initiative called bravEnough. bravEnough has 42 ambassadors across the country where we promote the importance of mental health and participate in monthly community service activities to promote kindness within our ambassadors communities! The motto of bravEnough is educate, serve, and empower!
Sadly, you and I found we have something in common. We both lost our only brothers to suicide. Can you tell me about him and when your loss was?
My younger brother, Garrett, died by suicide in 2019. He was a 17-year-old Senior at Atlee High School. Garrett had none of the textbook "warning signs" that would have led my family to suspect that he was struggling with his mental health, let alone, suicidal. Garrett was about to go to college, he was a member of the varsity baseball team, he had a lot of friends, and he loved his family; but yet he was still struggling. This shows that sometimes the happiest people are often the ones who are struggling the most.
Suicide sibling loss is complicated. What have you learned in your grief journey? How has your life changed without your sibling? Do you have any advice for others who have lost siblings?
Coming to terms in being a survivor of suicide sibling loss has been challenging. I was in the denial stage for a very long time and was not truly coming to terms with what had happened. I have my own internal battles with mental health and I feel like this contributed to this greatly. However, I have had an amazing support system. The Hanover and Henrico County community has been simply amazing to my family and I during this time. It truly takes a village. In regards to how my life has changed without Garrett, it has changed so drastically. I had no desire to pursue a career in school counseling until Garrett passed. His passing has put a different kind of motivation in me and has lit this passion of mental health. In addition, this kick-started my involvement with the Cameron K. Gallagher Foundation. Each person at the Cameron K. Gallagher Foundation gives me something that I didn't know I needed, they are such a special group of people and I am truly grateful to have them in my lives and to live out Cameron's mission. My biggest advice to others who have lost siblings is to embrace all of the emotions, it's okay to feel all of the feelings; sadness, anger, loneliness, even happiness.
I am writing a book about finding meaning after a suicide loss. Finding meaning is the sixth stage of grief. Can you tell me how you find meaning and how is your pageantry aligned with this mission?
(This kind of goes with question #3 – haha). Besides working with the Cameron K. Gallagher Foundation and pursuing a Master of Education in School Counseling , pageantry is a huge meaning of mine. Pageantry has allowed me to spread my platform of mental health awareness across the nation. My mental health and service initiative, bravEnough, has impacted thousands of people and it was only created less than a year ago. Pageantry gives me the opportunity to speak about my passions in a personal setting during a personal interview and on a stage in front of hundreds of people.
The holidays are coming up and they can be very hard when you have lost a loved one. What traditions does your family have or ones that have changed since your loss? Do you do anything special at this time of your to remember your brother?
Two things we have kept the same since Garrett's passing is playing his favorite game, which is the Seran Wrap Ball Game; it is basically a giant ball of saran wrap with small prizes all throughout it. The objective of the game is to unwrap the ball during your turn, in the hopes that some of those prizes fall out during that turn. Secondly, my parents always give us Christmas pajamas on Christmas Eve, so they have continued to do that with me. However, one year they BUTCHERED our pajamas (they were awful) and we cried and cried and cried. So now my parents keep those awful pajamas in his stocking, on our mantle (haha).
In addition to working in the mental health sector tell me what else you do for fun?
I have three Cavalier King Charles Spaniels that I absolutely LOVE. They're names are Oakley, Luna, and Saban. Yes, Saban as in Nick Saban (Roll Tide). I also love to read Colleen Hoover books (Verity is my favorite).
Lastly, if you have one quote that inspires you every day, would you share it with us?
"The strongest people are not those who show strength in front of the world but those who fight and win battles that others do not know anything about.". – Jonathan Harnisch
Back to Main